CollegePad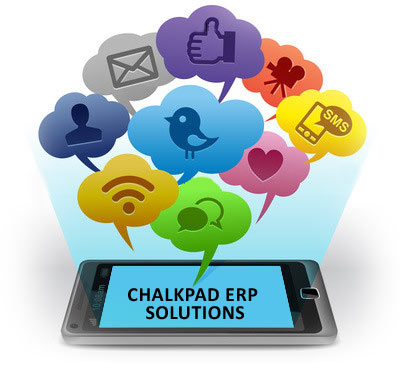 College administration, nowadays, is not limited to maintaining employees and student information. In today's competitive academic environment, it is more important than ever for any independent college campus to stand apart from the rest. All the key college stakeholders - students, faculty, non-teaching staff, parents, alumni and the management, require a way to connect with each other. To remain competitive, colleges persistently need to introduce innovative learning opportunities for students. To meet the growing demands of students, colleges must embrace change to offer flexible learning options. Colleges that are well positioned to manage change will remain competitive and will attract the brightest students.
CollegePad will allow management, students and faculty to access critical information and resources from anywhere, 24 hours a day. CollegePad provides a complete student lifecycle continuity, as students progress from their first year of joining, till the time they graduate and even become an alumni. CollegePad is highly effective, easy-to-use campus management solution and offers plenty of time-saving features such as calculating attendance, tallying exam scores, managing new admissions, designing complex time-tables, generating analytical reports, calculating fee, sending messages & notices on-time, managing library & student information, tabulating grades, performance, scheduling classes, managing transport, printing examinations reports, allocating hostels etc.
CollegePad empowers the Management, Teachers, Students, and Parents to easily communicate, share information, and manage their tasks effectively.
To know more about the benefits of using CollegePad Solution for your institution, write to us at tellmemore@chalkpad.in